PTA and PTSA Programs


Professional Development Programs

( ALL programs below can be delivered in a keynote, plenary session, general session,
workshop or educational session format. )


The following programs are a GREAT fit for:

PTA Groups

PTSA Groups

Single Parent Groups

Mother Groups
Father Groups
Grand Parent(s) Groups
Foster Care / Guardian Groups
---
Ty's PTA & PTSA Programs...

1. Tying Into A Better YOUTM

2. Untie the Knots® That Tie Up Your Life

3. Inspiring Your Child to G.R.R.R.R.E.A.T.'nessTM

4. Working With Children and Families in Poverty

5. Empowering and Inspiring Male Students to Embrace Education

6. Partners In Education & Life: How to Create The BEST Parent - Student Team

7. STOP Bullying Now! Save a Life. Save a Friend. Save a Dream.TM

8. Teen Dating Violence Awareness & Prevention:

Safe Dating Does Note End in Abuse or Rape—And Should Never Be Silenced!


9. Embracing & Making Diversity in School, Cool

10. Reaching, Inspiring, Teaching and Empowering Teens (or Students) in Poverty


*** Ty, will customize and develop a dynamic and inspiring half-day or full-day in-service program to meet and exceed the needs of your group.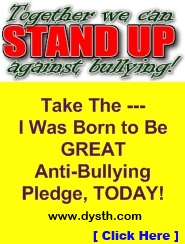 ---
Call for Program Prices / Fee Schedule: Toll Free: 1-800-385-3177
---
Additional Parent / PTSA Programs

1. It Takes A Committed Parent - Student - Teacher Team to WIN as it Comes to Education
2. How to Better Connect With and Relate to Today's Student
3. Keep Talking—They're Listening!
4. What You Do — Makes A Difference!




---
---

Download "Ty Howard's - Speaker InfoPack" (PDF)

Download "8 Ways to Fund Ty Howard's Teen or School Programs" (PDF)
---
---
Click here to: Book Ty or Here to learn: How We Work With A Client
For more detailed information about Ty's programs and products,
please contact us:

Inspiragen Institute, LLC
6400 Baltimore National Pike, Suite 134
Baltimore, Maryland 21228
Phone: (443) 982-7582
Email: info{AT}dynamicyouthspeaker.com